This is the first part of the trip report to Mulhacén, the highest mountain of continental Spain. I started in the small mountain village of Capileira and reached the mountain hut Poquiera.
Name: Mulhacén
Height: 3482 m
Prominence: 3285 m
Location: Sierra Nevada, Andalucía, Spain
Date: April 2012
Conditions: mild winter
Route: Up: West, Down: South (see text)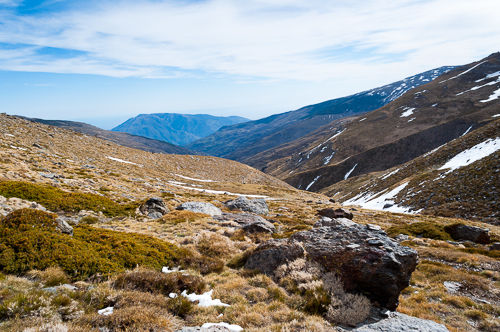 This is a travel report of the ascent to the highest mountain of continental Spain, the Mulhacén. I did the trip in late April 2012. The mountain was still mostly in winter conditions. The trip report is spread over two blog posts because of its length. In this first post, I will describe the first day of the ascent, the journey from the village of Capileira to the Refugio Poquiera.
more ...