I walked the Overland Track, which is a long distance trail in Tasmania. This is a summary.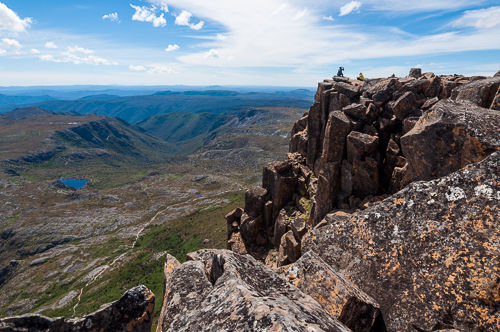 Day 1 - Ronny Creek, Marion's Lookout, Cradle Mountain summit to Waterfall Valley Hut
My journey did not start out too well. It was raining quite heavily during the night. The tent took a long time to dry in the morning. I was already late when I left the campsite. However, the weather was gorgeous this morning. And the queue of mainly day trippers and only a small fraction of Overland Track walkers was long at the Cradle Mountain visitor's centre. The park management runs shuttle buses from the visitor's centre to the actual starting points of a couple of shorter trails and the start of the Overland Track.
more ...